Cliquey Bitches – Scorpio Scorpio EP (fett051)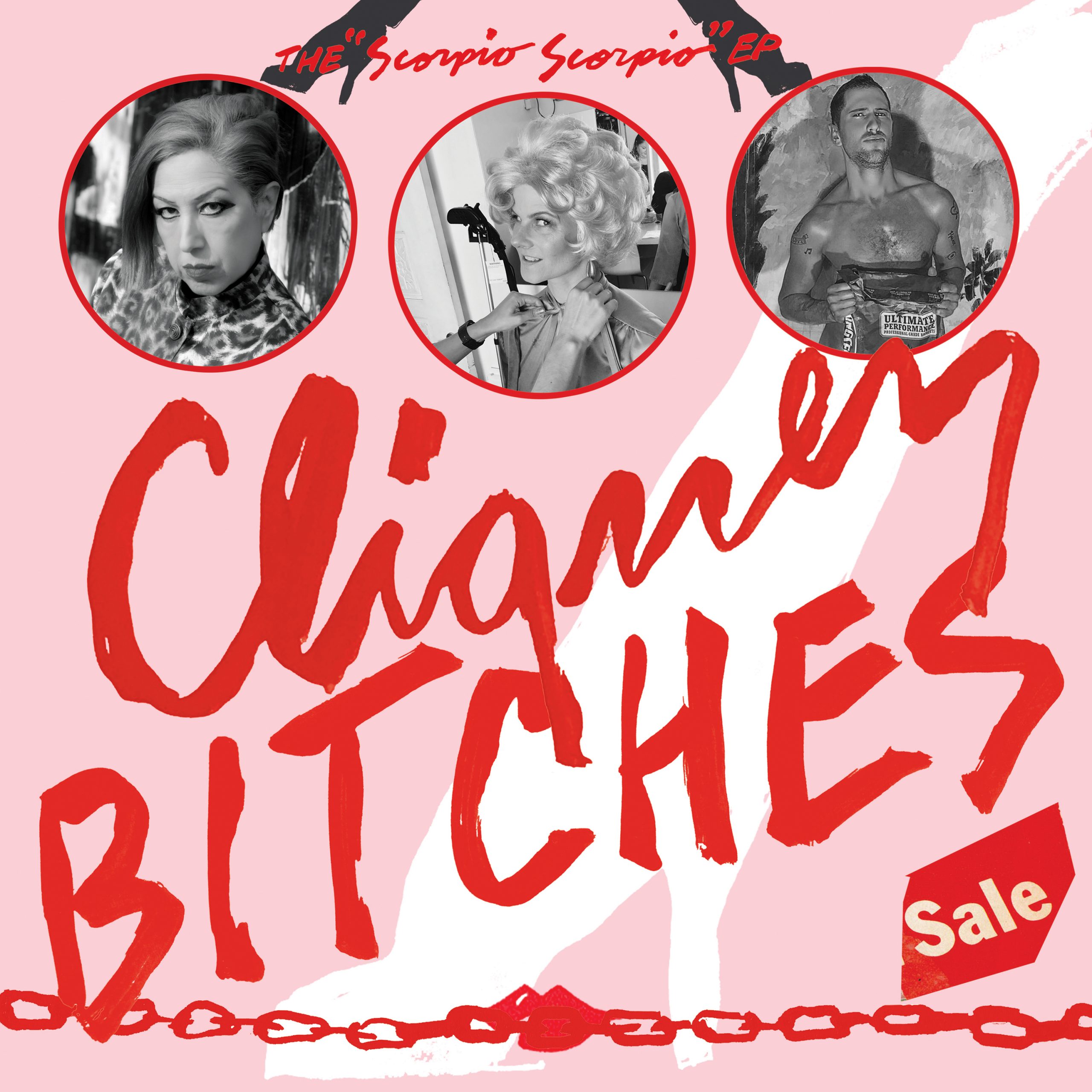 Excited to announce the Vinyl Release of the Cliquey Bitches' Scorpio Scorpio EP!
Cliquey Bitches is a Los Angeles punky-pop supergroup brought to you by pals Seth Bogart (Hunx & His Punx, etc.), Alice Bag (The Bags, etc.), and Allison Wolfe (Bratmobile, etc.). In the summer of 2018, after filming a skit as a make-believe band for Seth Bogart's World of Wonder TV series Feelin' Fruity, the trio decided to create a project band for reals with Wolfe (Scorpio) on lead vocals, Bag (Scorpio) on keys and backing vocals, and Bogart (Pisces) on guitar and drum machine, Cliquey Bitches delivers melodic punky-pop narratives of lust gone wrong, game-playing big mouths, and straight-white-dude dominance in "alternative" music.
You can order the record here, or through Bandcamp and stream via iTunes, Spotify etc.

Distributed in the U.S.A. through K Records.